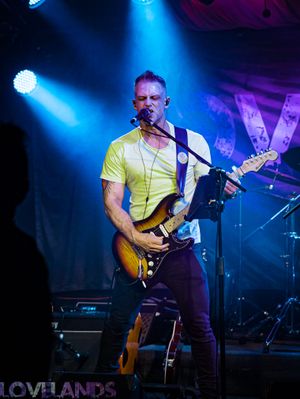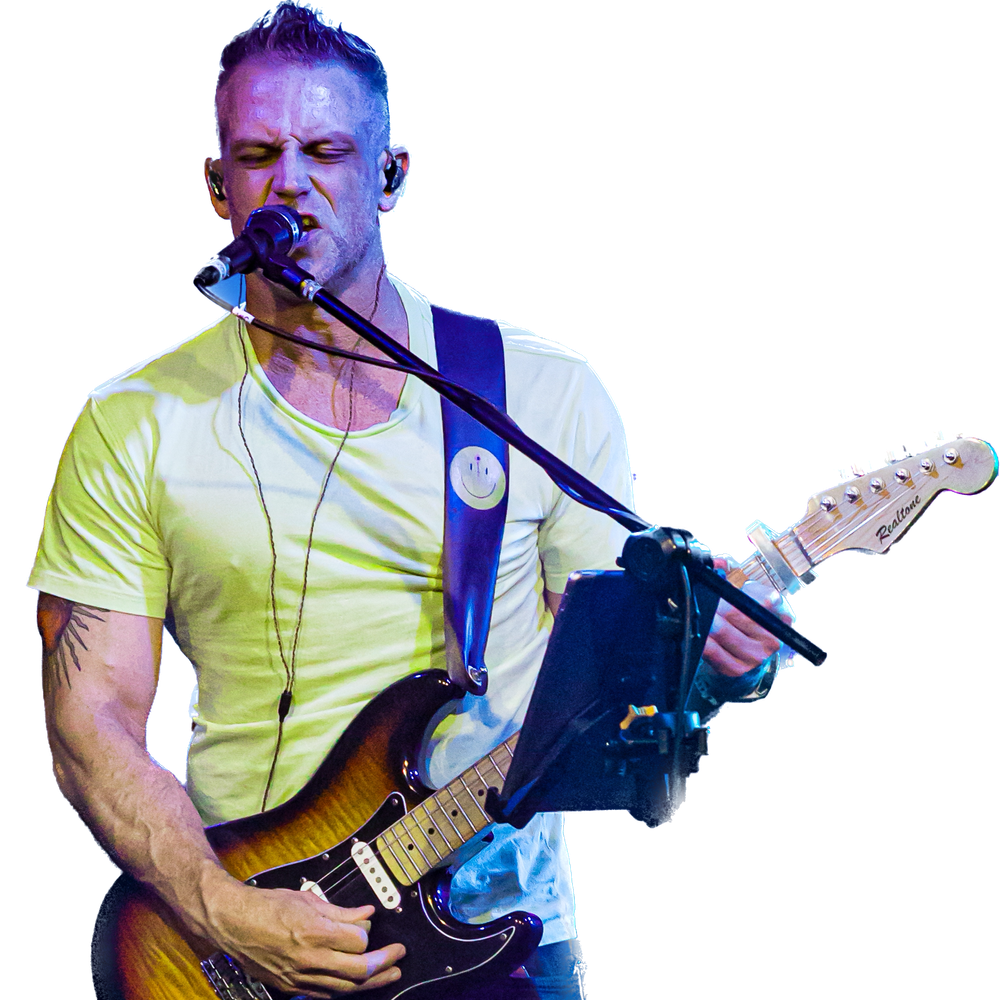 AJ CRAWSHAW
Singer / Guitars
Well-established writer and singer, AJ has spent years in the industry recording music for a collection of artists, as well as capturing his own complex sound through live performances and talented lyrical creations.
Recognised for his distinct style of writing, which is fused with flavours of acoustic folk and heavy alternative rock routes, AJ layers his work with multiple instruments and vocals.
In true indie fashion, he records many components of his songs, arranging pop and rock instruments in an almost orchestral fashion.
Lyrically, AJ's songs are set with themes that are always honest, often brutal, but always expressing an element of hope.
In a give-and-take collaborative approach, AJ also works closely with his live band, which blends naturally with his personalised sound to deliver its own captivating acoustic rocky undertones.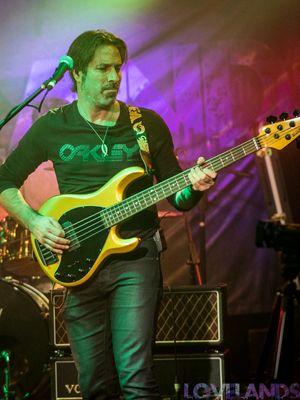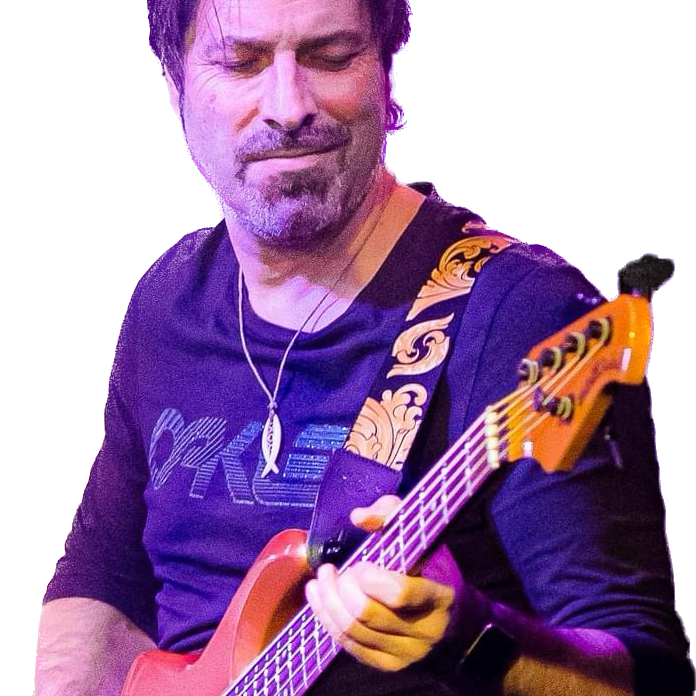 SIMON LARACY
BASS / BV's
Simon has been involved with many bands over his career, starting out in a covers band in Napier "Mad Doris". Relocating back to Wellington to study Jazz at the Massey Conservatorium of Music he was introduced to the Wellington music scene. It was at this stage he was introduced to Brooke Fraser joining her band as she started out her early career. 
Over the years he has been involved in stage productions, covers bands, jazz ensembles and any other opportunity to play bass live or record.
For the last 8 years he has been an integral part of the AJ Crawshaw Band working alongside AJ to lay down the grooves, melding the distance between the rhythm and the melody.